The Bentley SII Continental 2-door coupe by H.J.Mulliner
Our customers and guests may remember the special vintage car we had on display near the end of last year, the Bentley SII Continental 2-door coupe by H.J.Mulliner (1961). The car's owner, Colonel Veenhuijzen, graciously let us borrow his car as part of our Bentley centenary celebrations and shared with us his history with the Bentley brand.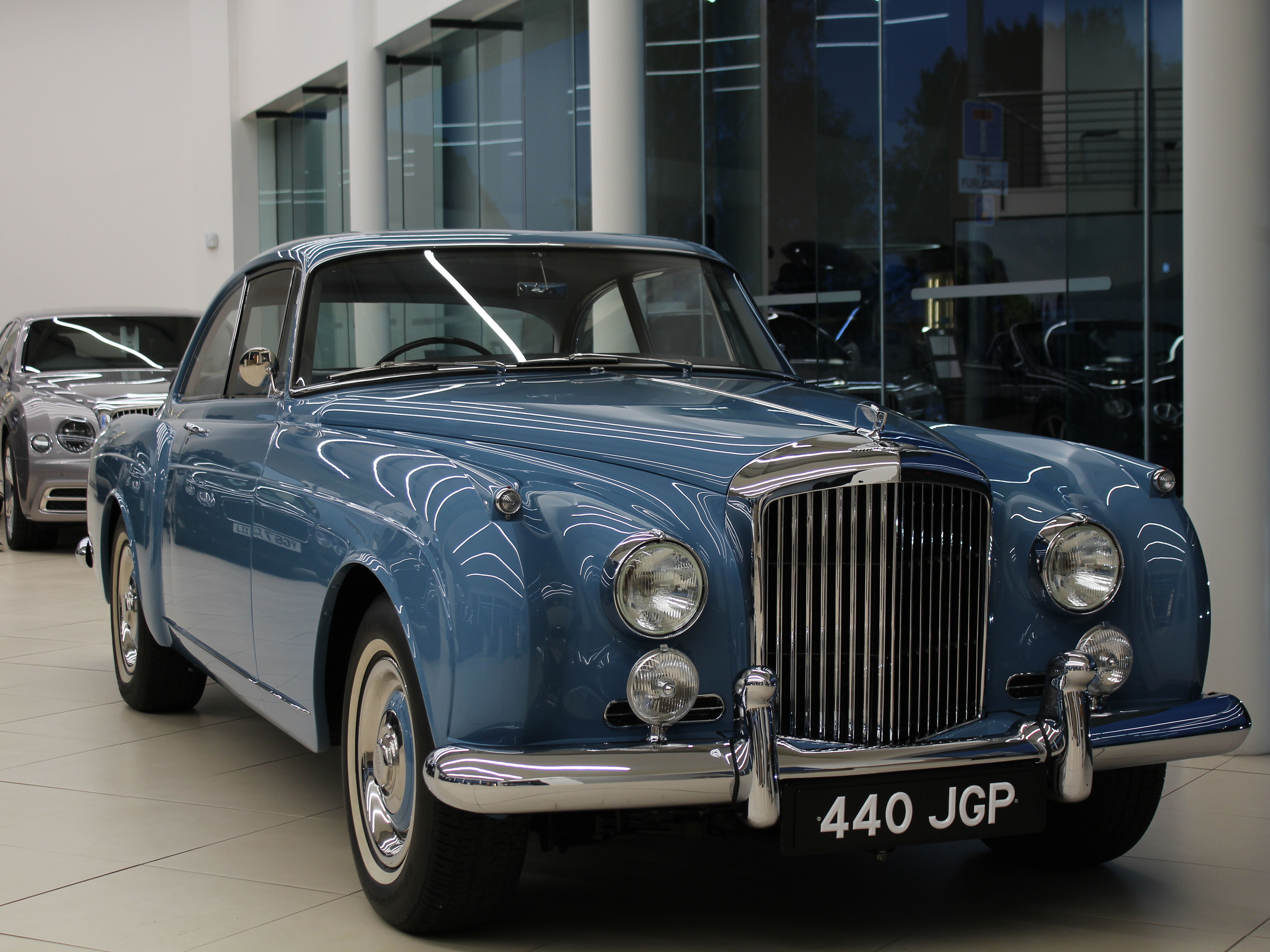 Colonel Veenhuijzen acquired his first Bentley in 1970 - a 1950 Mark VI. Over the following years, he purchased an R-type and two Derby models - a 1935 H.J.Mulliner Fastback Saloon and an 1934 Open Tourer. In 1978, he said goodbye to the two Derbys and introduced the 1928 '4 1/2 ltr.' with an open Corsica body to his collection. In the early 1980's, Veenhuijzen procured the SII Continental , which joined the Bentley 4 1/2 ltr. as his daily use models. These cars were taken abroad on business and pleasure all over Europe with The 1928 even being shipped to South Africa, Madeira and The Azores.
Due to the salt on the road during the winter months, it was decided in 2007 to have the body of the SII completely restored. This took over 10 years to complete.
In a 50-year period, Colonel Veenhuijzen has owned seven Bentley cars and each would have a fascinating story to tell.
We would like to thank Colonel Veenhuijzen for the use of his car, as well as for taking the time to share his Bentley history with us all at Bentley Glasgow.